Almost a year ago to the day I returned to Norwich again after a 4 year absence. I had previously lived in Norwich (or Norfolk) from 2003 – 2007 and 2012 – 2014 but I have always said it feels like home and the main reason for leaving each time has been to make the necessary progression in my career.
It is fair to say though, I did not expect to come back in such circumstances. I had a very grim few months before heading back East and I was heading back with zero confidence, an absolute fat, disgusting sumo and all over the shop in truth. Still, I was absolutely buzzing to be heading back to Norwich and I was determined to do it right this time, not like last time I was here (2012-2014) where I didn't really settle back down (mainly because I was contracting from here).
May 16th I trekked from Birmingham to Norwich to collect the keys on my rented place and my folks came up that weekend to help me move in, something they have done so so many times! My moves have so far taken me from Rhondda – Swansea – Rhondda – Norwich – Telford – Birmingham – Norwich – East Harling – Birmingham – Norwich, I was determined not to move again now I was heading back to my spiritual home as I call it.
Even though I was kind of sad to be winding down my company after 6 years of contracting, and was certainly going to miss the money and the holidays, I was glad I was moving back and into full time work. More than anything, this meant as well as settling back down, I could stay in my own bed each night, cook in my own kitchen and try and sort my life out. I had great intentions this time to embrace being back and do new things, meet new people and almost start from scratch as if I was rocking up to the city for the first time.
I started work soon after, on the 21st May in fact and I was happy with the fit of company I had found and had high hopes. My first year has gone really well from a personal point of view, and I've done great things but I am still unsure of the longevity of it there so I will need to have a good think over the next few months about my next steps. Thankfully, the job has entailed a little bit of travel to customer sites so it does get me out and about, giving me a little taste of what it was like before in not being pinned to a single solitary office.
Norwich was as I remember it, blazing hot in the summer and freezing in the winter with not much rain. When I got to Norwich it was toasting so I used pretty much every weekend to go exploring to places I'd not really been to before. Every week I was at a different coast location and I went to see things like Norwich Castle which somehow in all my time here I had never been to!
Work had started well and I was out and about enjoying the county and getting some well needed exercise in and that's when I decided to join Goodgym which I had heard of in Birmingham. Goodgym basically meet once a week for group runs where you run to a community organisation, perform some tasks to assist them in their work and then run back. This can be weeding, chatting to the elderly, painting, leafletting, sorting foodbank donations… all sorts. I was really happy that the group were such a great bunch and looking back now, I don't get there nearly as much as I would like to, but have made some great friends there and they're immensely supportive of the running! Once I had joined I managed to rope in an old mate from Uni too which was great so not totally writing off the fact I have many friends in and around Norwich/Norfolk. The same was good in that I got to see my Godsons, one of which is now in a football team so that was great in the early days when my Sundays were free.
Several catch-ups for lunch with old friends and re-connecting with friends/work colleagues of old too helped everything fall into place and that with Goodgym and exploring Norfolk on the weekends, I was absolutely loving being back immediately. In June, I decided to head to a Parkrun, I chose Catton Park (I cannot really remember why but I am glad I did), and I dragged my fat arse around the 5k run in about 29 minutes. This paired with Goodgym had started to give me a taste for running. I was a bit surprised I could run at all with my knee problems (ruptured ACL not repaired and a host of other things) but even being a fat lump I was able to get about the Goodgym tasks and a Parkrun.
Parkrun quickly became a regular fixture and I was smashing my PB week after week and after starting at 29 minutes odd, I know find my time sub 20 at 19:35 which I am buzzing about. My current total of Parkruns is heading towards 30 so I hope to be around 50 by the end of the year. Parkrun is absolutely epic and has helped me enormously, this paired with Goodgym got me thinking I should join a running club.
4 months into being back in Norwich I joined Norwich RoadRunners on the advice from the head honcho of Norwich Goodgym. Unfortunately, I couldn't go for a month as by then I was signing up to a few 10km races and I did my ankle badly at the Yarmouth 10km which I think was my 2nd ever race. When I finally got back to fitness and did the Trowse 10km, I then nervously headed over to Norwich Road Runners for the first time.
Joining Norwich Road Runners has been epic for me. I cannot believe how much my running has come and given I had never run ever before June 2018 I am amazed how much I have progressed. I was always quick before I became a fat bap but have gone from strength to strength and the weight has dropped along with it. Norwich Road Runners have 2 official club nights which I started going to regularly, and then some informal nights which I attended regularly too. That, paired with there's a group of great people there means it's perfect both to help to me keeping fit and having some form of hobby to replace the kind of thing football was until I had to pack it in around 2014. I have had some great days/nights out with people of NRR since joining and I am trying to make sure the social element grows as much as possible.
My folks came up during August for 10 days last year and it was roasting. The 10 days were absolutely brilliant and we hit quite a few of the coastal places, ate great food, drank a lot, went canoeing, on a steam train, to the Newmarket races and so much more. We absolutely made most of the weather and in this epic county there is always so much to do.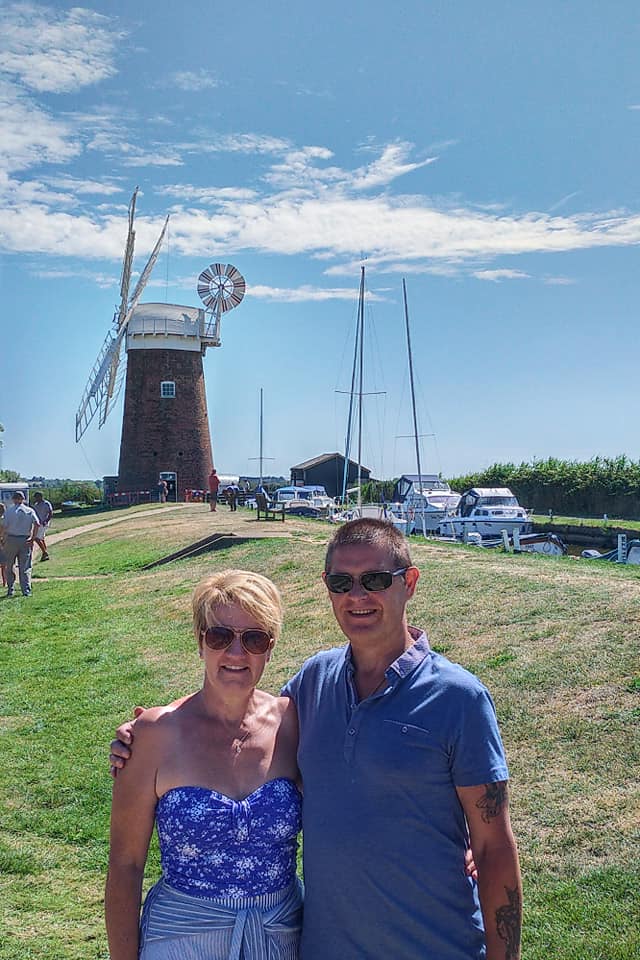 Sorry to go back to it but running definitely has been the theme of my first year back in Norwich. In May 2018 I had never ran races or done any form of Road Running whatsoever, I started off at Parkrun on June 2nd with a time of 29:42 and 18 PB's later I am now on 19:26. In my first ever 10KM race (RAF Coltishall 23/09/2018) I got a time of 46:12 and now my 10KM PB is sitting at 41:20. I have competed in countless races in the last 10 months, probably around 20 (13 already in 2019) and had set myself the challenge of completing 3 Half Marathons on 2019 (The Three Castles Series) which consists of Snowdonia, Conwy and Bangor. The idea of running a half marathon at the time was ridiculous but as I got into February 2019 I was feeling really good and quite excited for them. I ended up adding Norwich Half Marathon to get an idea of one (which wasn't super hilly like Snowdonia) and I smashed it out of the park with a 1:32:00 time. I also added Dublin Half Marathon in August so I have ended up signing up to 5 half marathons in 2020 (1 down, 4 to go). I am only a couple of official times away from completing the Norwich Road Runners Bronze Standard but I really want to start chipping away at the silver, but the Silver standard is very high indeed.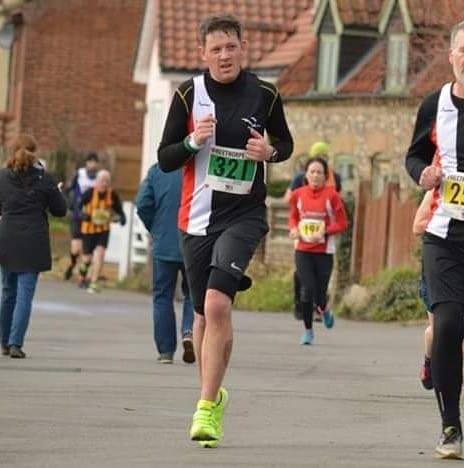 After my 'Norfolk Sundays' in my early days back in Norwich which were all using my Natwest National Trust free vouchers, I decided to join the National Trust for the summer 2019. I have only had it a week but shall be using it to visit the epic places in Norfolk (especially the ones in and around the coast) for more giant treks and sunny weekends.
It really has been a great year so far but I have so much more planned for my next year in Norwich. I have 4 more half marathons to do and I have signed up to Manchester Marathon 2020. I have mentioned I am aiming for the Silver standard times now so I want to keep continuing to improve the running. My main aim/struggle will be to re-incorporate going to The Arsenal Away which is my favourite thing to do but is not really compatible with healthy living! My intention is to do more overnight stays because the trip back to Norwich is brutal drunk and tired, but I need to find a way to keep up the running but get back on the road with The Arsenal Away lot (there will be Norwich Away at least woo hoo!)!
In addition to the football, I do want to continue losing a bit of weight, even though I have lost 2.5 stone already and 5 inches off the waist. I also have a gym membership now the weight is dropped so I need to get back into that. I think I need to shake off the idea that going to the football or going out on the weekend is not going to undo 12 months hard work, I am too paranoid with it at the moment.
Hopefully on the work front things will settle down at the very top of the organisation and I can start to see myself there for years to come. That is a real worry at the moment because I know how little there is in Norwich/Norfolk in IT and the idea of having to move away from Norwich/Norfolk again is proper stressful, so I hope it all works out.
May 16th 2018 was a great day, and one year on, I maintain Norwich/Norfolk is where I want to call home long term, I do not want to move away again! (Well not @ the moment anyway, never say never with me).